MADE WITH LOCAL CRETAN EARTH AND "SCHIST" SINCE 1996
Ceramics inspired by both ancient and modern Cretan pottery
Giorgis Dalamvelas was born in 1972 in Margarites, Rethymnon, an important center for ceramics in Crete. His first picture of ceramics and of how they are used came from the houses in his village and the daily lives of the people living there.
The son of a potter himself, he went to Athens in 1991 to study ceramic art at OAED, and was taught by Alekos Kardiakos.
In 1996 he returned to Margarites and set up his workshop, "Keramion", in an old stone-built building. He works with local clays from Aori, an area at the foot of Psiloritis where the potters Margarites earth which was well-suited for using as the basis of their ceramics. As well as using local soil for his original creations and ceramic experiments, he fires his pottery in a traditional wood-burning kiln. He is inspired by local craftsmen and by his teachers, and he is open to learning both old and new ways of working.
In 1997 he attended a stone conservation program in Orvieto, Italy, and worked with local potters. In the same year, Giorgis and his partner Mariniki Mania who is a conservator of antiquities, set up "Keramion" as a meeting place for anyone who loves Ceramic Art and is interested in learning about the idiosyncrasies of Margarites Pottery and the uses of ceramics.
Mariniki Mania was born in Heraklion in 1972 and studied Conservation of Antiquities and Works of Art at TEI, Athens, specialising in the restoration of ceramics.
She completed the practical part of her course at the The National Centre of Scientific Research "DEMOKRITOS" and at the Archaeological Museum of Heraklion. From 1997 to 2003 she worked at the Archaeological Museum of Rethymnon. She worked with the University of Crete on the archeological finds from the excavation of Vrysina and ancient Eleutherna Eleftherna.
COLLABORATIONS
Because we use only local materials in "Keramion", ancient techniques and skills come to life. In fact, the term "experimental archeology" is truly applicable to our work. This leads to us working with archaeologists and institutions such as the University of Crete, the International Center for Greek and Mediterranean Studies, the Center for the Study of Modern Ceramics, the British School of Archeology, INSTAP, the Eleftherna Museum, the Rethymnon Museum and the Foundation for Research & Technology – Hellas (ΙΤΕ).
ACTIVITIES
2014 Keramion participated in the TEDEX HERAKLION event held at the Heraklion Aquarium in Crete
2013 Keramion participated in the Kornos Festival in Cyprus.
2010 Keramion participated in the Gavdos Festival
2010 Keramion worked with the Ministry of Education, Lifelong Learning and Religion's Educational Television, ET1, in making a film on "Clay, water, fire. A centuries-old relationship…" (The pottery of Crete and Cyprus)
2008 Keramion participated in the Nicosia Festival
2005-2008 Keramion helped to organise the "MAGARIKA" meetings in Margarites, where potters from different parts of the world presented techniques and styles and exchanged knowledge of their craft.
In 2004, Kerameion was invited by the Municipality of Athens to display pottery from the local area at the Zappeion Megaron in central Athens
2003 Normandy – Keramion participated in ceramic festivals
1998-2002 G. Dalamvelas is elected to be a member of the Board of the Margarita Cultural Movement and helps to organise a permanent exhibition of local pottery and an electronic presentation to accompany it.
1998 participation in the WORLD FESTIVAL FOR ISLANDS CULTURE in South Korea
MY FATHER MICHALIS DALAMVELAS
My Father, Michalis (1926-2018), was born in Margarites.
He learned the art of ceramics at the age of 12 from his uncle, Giorgis Dalamvelas, and from 1940 to 1974 he worked with ceramics. For many years he worked with his brother Manolis, as well as with Nikolaos Pytharoulios and Konstantinos Skalidakis.
He mainly made small objects using a foot wheel, 60-80 okades (75 – 100 litres), such as jugs, pitchers and other pots.
With the crash in the 1970s, he was forced to abandon the art of pottery and work in agriculture and animal husbandry.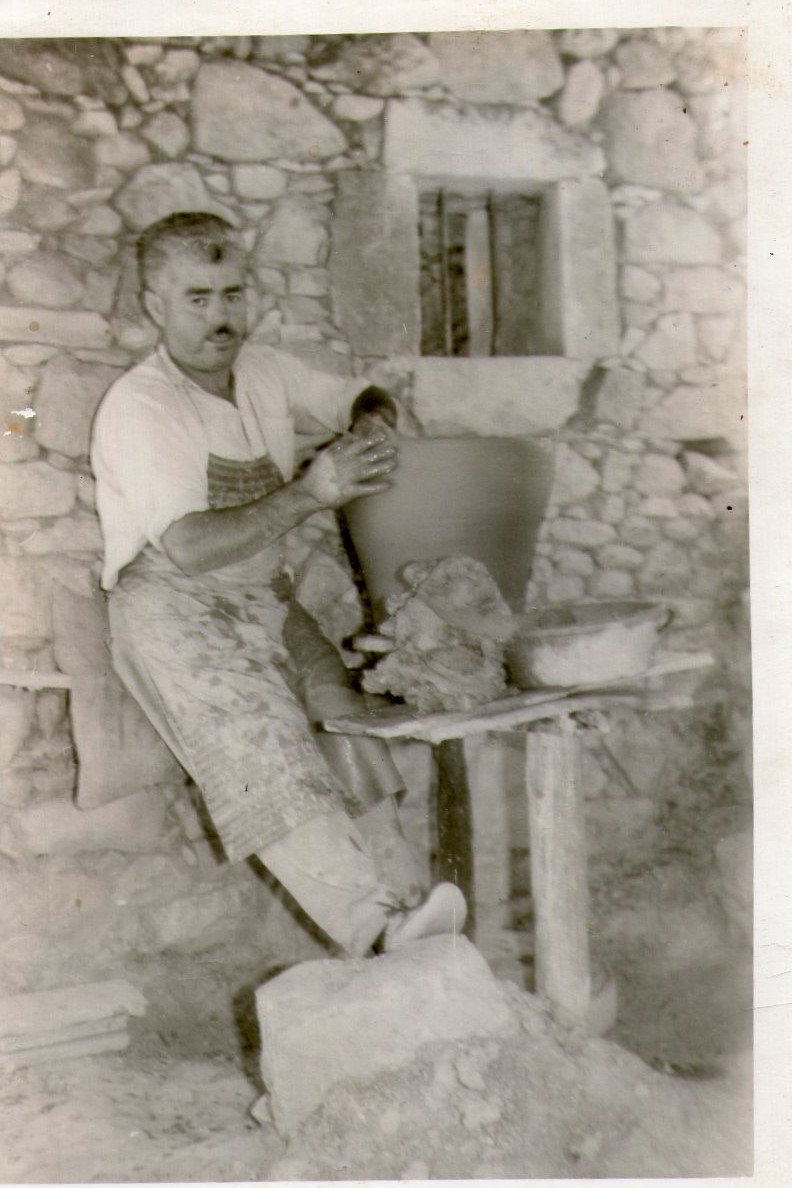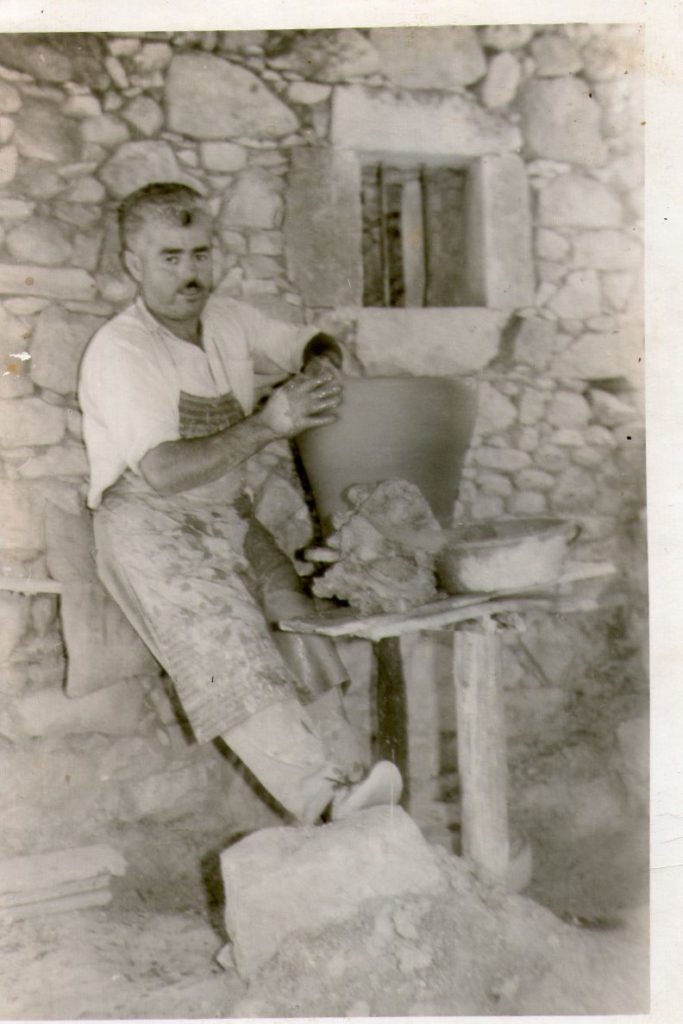 In "Keramion" the ancient techniques of ceramics come to life once more, and Experimental Archeology becomes a reality.